Kinetix 5700, 5500, 5300, and 5100 Servo Drives Specifications
Kinetix 5700, Kinetix 5500, Kinetix 5300, and Kinetix 5100
Kinetix 5700 Servo Drives
The Kinetix 5700 drive family helps expand the value of integrated motion on EtherNet/IP™ to large, custom machine-builder applications. Drive modules connect and operate by using ControlLogix® controllers, GuardLogix® controllers, CompactLogix™ controllers, or Compact GuardLogix controllers. With the Logix Designer application as a single control engine, and one design environment – Studio 5000® – machine builders now have more flexibility to scale, design, and control to help meet their needs. Kinetix 5700 servo drives can help reduce commissioning time and improve machine performance. They offer the simplicity, power, and space savings you need to help get your machine up and running faster. Kinetix 5700 servo drives are designed for machines with high axis-counts and high-power requirements. Single and dual-axis inverters are available with integrated (drive-based and controller-based) safety functions and hardwired (drive-based) safety functions. The iTRAK® power supply integrates the iTRAK system with the Kinetix 5700 drive family
Attribute 2198-P031 2198-P070 2198-P141 2198-P208
Attribute 2198-RP088 2198-RP200 2198-RP263 2198-RP312
Attribute 2198-S086-ERS3 2198-S086-ERS4 2198-S130-ERS3 2198-S130-ERS4 2198-S160-ERS3 2198-S160-ERS4 2198-S263-ERS3 2198-S263-ERS4 2198-S312-ERS3 2198-S312-ERS4
Kinetix 5500 Servo Drives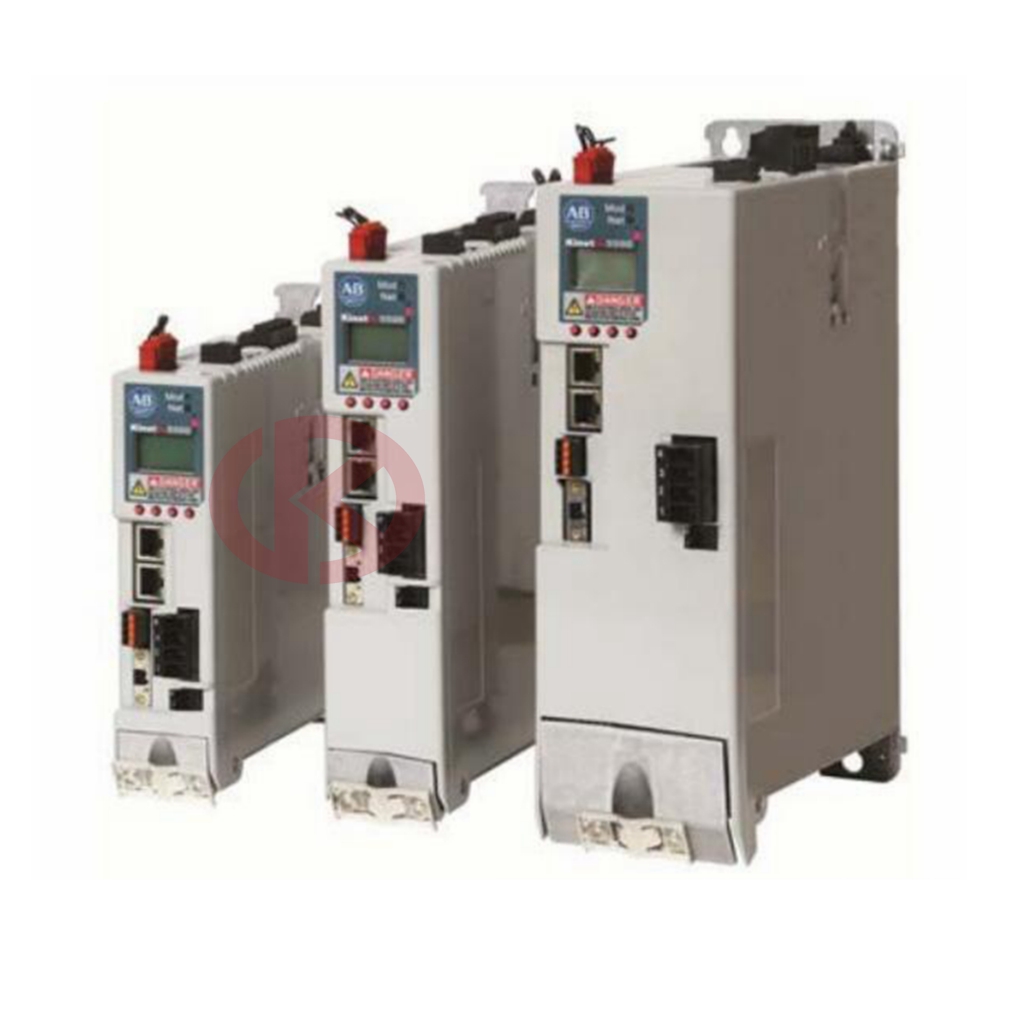 The Kinetix 5500 servo drives and Kinetix VP servo motors provide a cost-effective motion solution that delivers high performance and scalability with motor windings matched to drive ratings for optimized system sizing.
Enhancing the current midrange architecture portfolio, this motion system is designed to connect and operate with the ControlLogix, GuardLogix, and CompactLogix controllers by using the Studio 5000 Logix Designer application and supporting integrated motion and safety on the EtherNet/IP network. With the benefits of this motion system, you can now run motion applications on a single control platform by using a single network, simplifying the design, operation, and maintenance of equipment.
Attribute 2198-H003-ERS 2198-H003-ERS2 2198-H008-ERS 2198-H008-ERS2 2198-H015-ERS 2198-H015-ERS2 2198-H025-ERS 2198-H025-ERS2 2198-H040-ERS 2198-H040-ERS2 2198-H070-ERS 2198-H070-ERS2
Kinetix 5100 EtherNet/IP Indexing Servo Drives
Our Kinetix 5100 servo drives provide a scalable, cost-effective servo control choice in a single product line. With a wide power range (up to 15 kW) to choose from, Kinetix 5100 drives support applications controlled by stand-alone, Micro800™, MicroLogix™, and Logix 5000 controllers for a range of performance requirements. With Integrated Architecture™ capabilities in mind, the Kinetix 5100 drives can be readily integrated with specially built Add-On Instructions in Logix Designer applications. The drive comes with standard inputs and outputs, different modes of control, plus Safe Torque Off and dual-port EtherNet/IP for various network topologies. Designed for versatility, with the Kinetix 5100 drives you can select the power you need to fit the unique needs of the application.
Attribute 2198-E1004-ERS 2198-E1007-ERS 2198-E1015-ERS 2198-E1020-ERS
Attribute 2198-E2030-ERS 2198-E2055-ERS 2198-E2075-ERS 2198-E2150-ERS